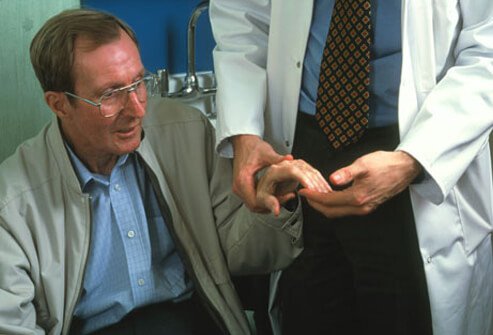 Ana Luisa Trejos, an Electrical and Computer Engineering professor at WesternUniversity, and members of her Wearable Biomechatronics Laboratory Group have developed a novel approach for designing wearable technology that allows those with Parkinson's to exhibit improved motor control while reducing or even restricting involuntary muscle contractions commonly associated with the long-term and degenerative neurological disorder.
Instead of suppressing tremors, which is what most other tremor suppression devices do, these new personalized gloves actually track voluntary movement. Therefore, if a person is trying to accomplish a particular task, the glove allows the action to happen while minimizing the tremor.
"Our gloves don't suppress all movements, which is what most other wearable tech systems do," says Trejos, also a key investigator at Western's Bone and Joint Institute. "They are either suppressing or not suppressing movement so when a person is trying to perform a specific task, the devices actually prevent them from performing the action they are trying to perform. They have to act on it. Our gloves actually allow the voluntary movement to happen and at the same time, prevent the tremor from occurring."
The new gloves will be custom designed for both hands of each patient to maximize the benefits of the wearable technology. The prototype was created specifically for the left hand of Western doctoral student Yue Zhou, who 3D-printed its key components. Mary Jenkins from Western's Schulich School of Medicine & Dentistry and Michael Naish from Mechanical and Materials Engineering at Western also collaborated on the project.