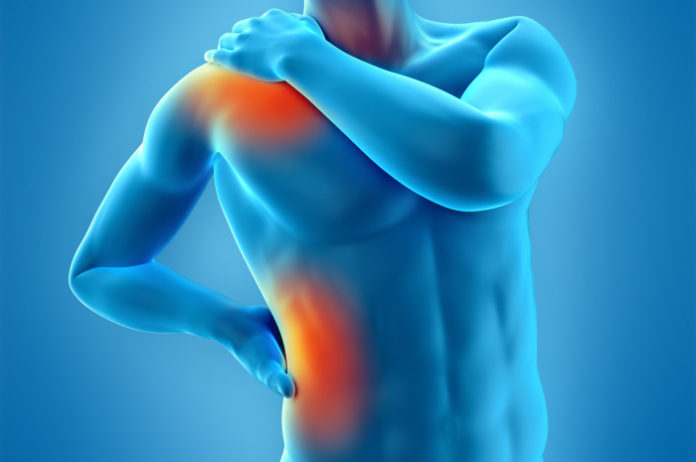 The Polymer Materials for Tissue Engineering and Transplantology Laboratory of Peter the Great St. Petersburg Polytechnic University (SPbPU), under the Project 5-100 has developed a unique polymeric material which can be used to repair traumatized human organs.
The new material was made of collagen and chitosan, a bone tissue analog. This three-dimensional porous material can be used to restore parts of bone, lost due to illness or trauma.
Presently termed 'mimicking', this new medical area is a radical step ahead not only for Russia, but for the entire world. The polymer matrix tricks, as it is made from biocompatible components and the body doesn't reject it when it is implanted into damaged bones or vessels, liver tissue, saturated with the cells of these organs. Over the course of time, this matrix decomposes and the artificial tissue is replaced with a natural one.
Vladimir Yudin, head of the lab, clarifies, "We are not deceiving nature, we are just helping it to cope with a medical problem. Experts are currently debating whether it is better to use an implant or restore an organ. A person with an artificial organ must take medication for the rest of their lifetime to prevent the body from rejecting it. This is not the case for tissue grown from human cells,"
Underdevelopment of artificial organs for transplantology is a limitation modern medicine has tried to overcome for years. The success of St. Petersburg Polytechnic University has not only stimulated the restoration of natural materials but has also found a way to regulate the resorption time of the materials, an important aspect to consider, since we cannot let the material disintegrate before the new structure is formed.
The latest results of the study, published in the journal, Cell and Tissue Biology went on to demonstrate that preclinical studies showed a three-dimensional sponge being embedded into the bone after some time, to cover the natural bone tissue, as the material in question, decomposed. Whereas the developed collage sponge, when studied in both muscle and liver tissues, stimulated the restoration of the natural tissue of the organs.
Prostheses of blood vessels, suture threads, and wound covers were also developed by the researchers and in vivo clinical trials showed that they too are effective. These materials an be used in tissue engineering and cellular transplantation.