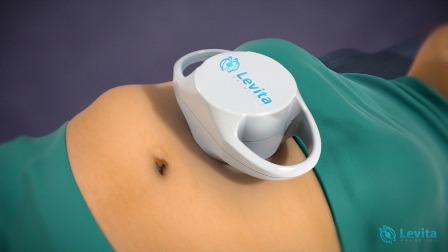 Levita magnetic surgical system was initially approved for use in gallbladder removal procedures. It helps to reduce the number of incisions required for the indicated procedures.
The magnetic surgical system has been developed to facilitate access and visualization of the surgical site and minimize invasiveness.
Levita magnetic surgical system is claimed to be the first magnetic surgical system to secure CE mark and FDA approval.
In the US, Levita magnetic surgical system was approved to grasp and retract the body, and the fundus of the gall bladder in laparoscopic cholecystectomy procedures and the liver in bariatric procedures to facilitate access and visualization of the surgical site in patients.
In conventional laparoscopic procedures, shafted surgical instruments are imported by fixed-position trocars inserted through incisions in the abdomen. But use of trocars may cause major bowel and vessel injury, incisional pain, bleeding, scarring, hernias and infection.
Shafted instruments can also impair surgeon visualization by cluttering the operative field, cause instrument collisions and minimize movement due to their fixed pivot point.
The shaftless Levita system will help decrease the number of incisions and trocars needed, and allows surgeons to move instruments without the constraints of a fixed-position pivot point.
As per the Centers for Disease Control and Prevention (CDC), around 40% of US adults have a body mass index classifying them as obese.
Levita magnetic surgical system allows reduced-port laparoscopic surgical procedures designed to minimize the footprint of surgery. It features an external
magnet placed on the skin, which controls a shaftless detachable grasper.
Levita Magnetics CEO and founder Alberto Rodriguez-Navarro said: "This new indication is another exciting milestone for Levita and a significant step toward fulfilling our vision to enhance patient outcomes by minimizing the footprint of surgical procedures across multiple indications and broad patient populations.
They  has developed the Magnetic Surgery platform to minimize the footprint of surgeryand improve patient outcomes.