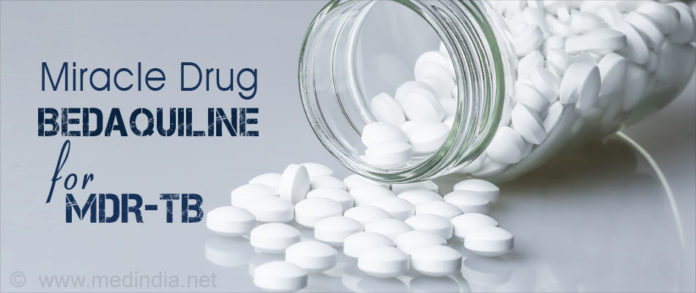 Multi-drug resistant tuberculosis (MDR TB) an be cured in 80% of patients, according to a clinical trial conducted by doctors in Belarus. They spent months treating patients with 'bedaquiline' alongside other antibiotics. Of the 181 patients that were being treated, 168 completed the course and 144 patients were completely cured.
The cure rate was quite similar to that in countries such as Eastern Europe, Africa and Southeast Asia. According to Paula Fujiwara, scientific director of International union against Tuberculosis and Lung Disease, the results of the study promise that newer drugs like bedaquiline can cure people with MDR TB.
WHO has permitted the use of bedaquiline as a frontline TB drug. However India has not allowed it's commercial sales fearing that its overuse might lead to drug resistance.
Additionally, there have been reports of patients developing side effects like depression, liver problems, heart rhythm irregularities, abdominal pain and anaemia among others. However, this has not been confirmed nd requires further investigation. Authorities say there have been a few cases of patients that were observed with side effects when bedaquiline was administered with other anti TB drugs, while most of the patients did not develop any side effects.